If you followed the automated steps to make the move to Varo Bank, you'll find all of your old statements with your old routing and account number right in the new Varo Bank app.
Go to My Varo > Tap Statements and Documents > Tap Account Statements
You'll find your Varo Money checking and savings account statements under Varo Money Accounts and they will be labeled as Closed.
Select your old Varo Money checking or savings account to view any statement, which will include your old routing and account numbers.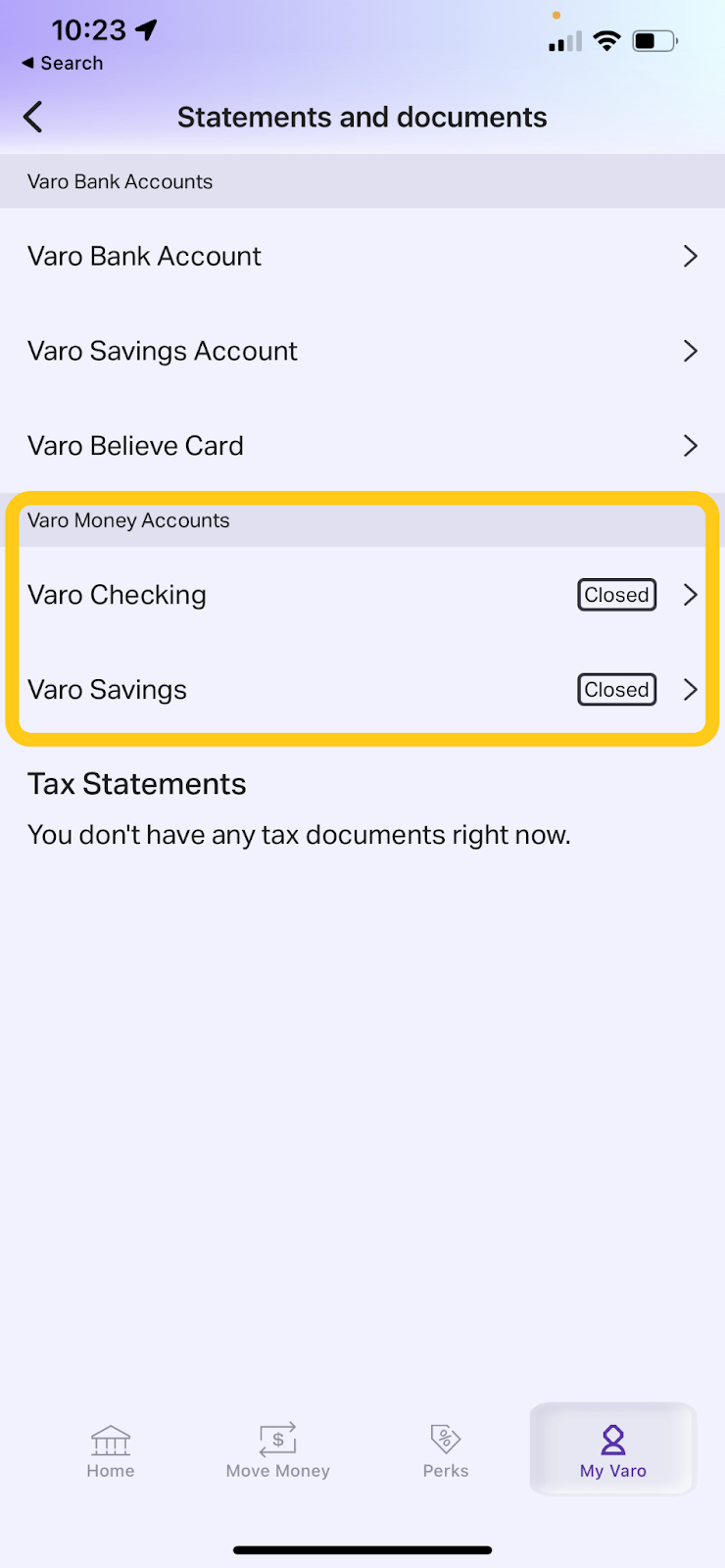 If you opened a new Varo Bank account without going through the automated steps in the old Varo Money app, you'll find your old Varo routing and account numbers by logging into the Varo Money app (the app logo with the white background).
Select your checking or savings account from the home page of the Varo Money app, then tap Account Details in the upper right corner. You'll see your routing and account numbers displayed at the top of the screen.