We charge a flat, upfront, and fair fee* on each Advance depending on your approved amount: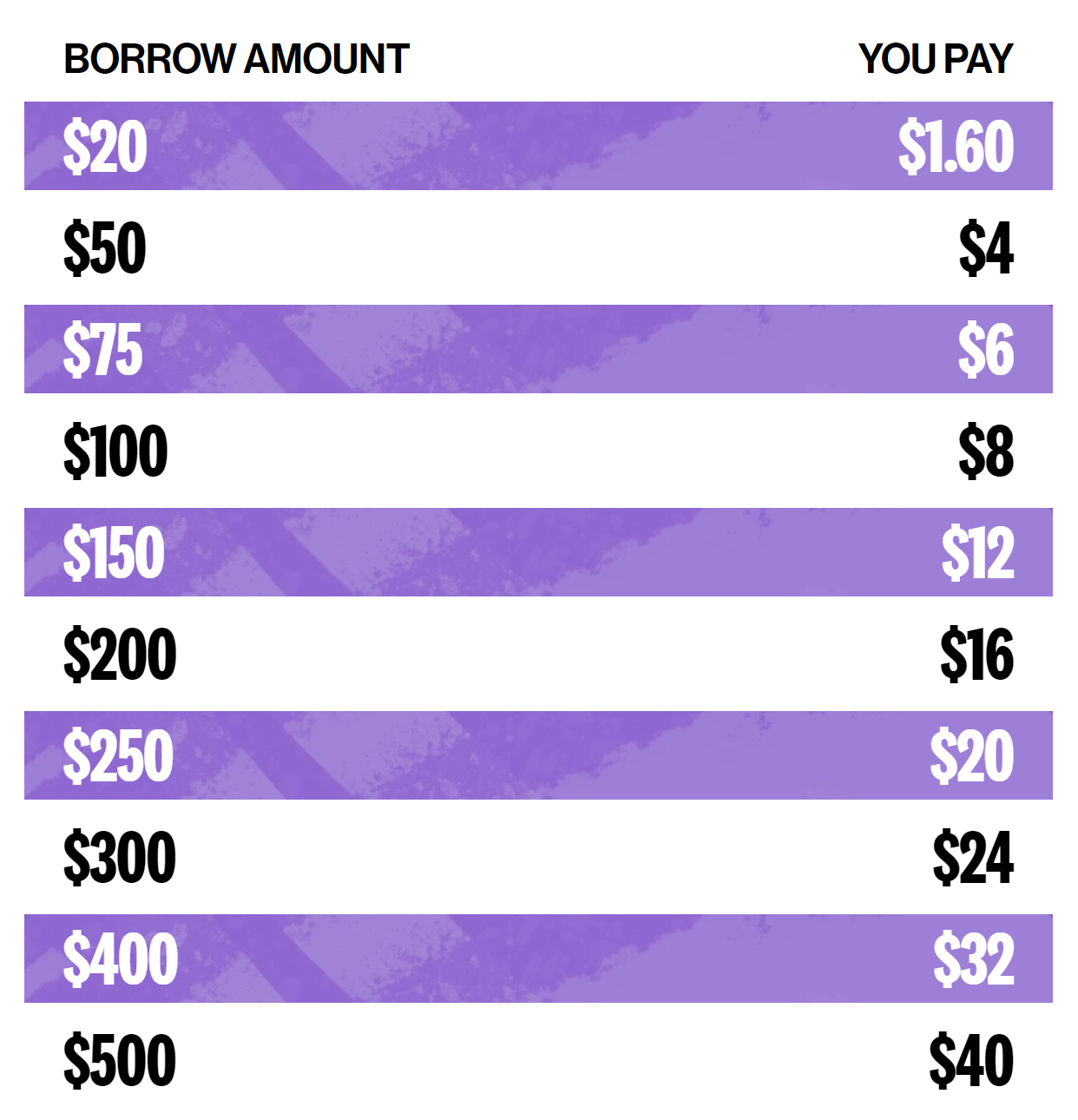 * There are no additional fees, such as traditional monthly service fees, subscription fees, late fees, or penalty fees that are typical at other institutions.
Varo does not ask for a "tip" or charge a same-day or instant delivery fee. You'll get your Advance right away once approved with no additional costs.