The fastest and easiest way to reach customer service is by chatting with us right in your Varo Bank app. Tap My Varo > Scroll down to the Help section and select Help and support > Contact us >Tap Chat with us to start chatting with one of our digital banking representatives.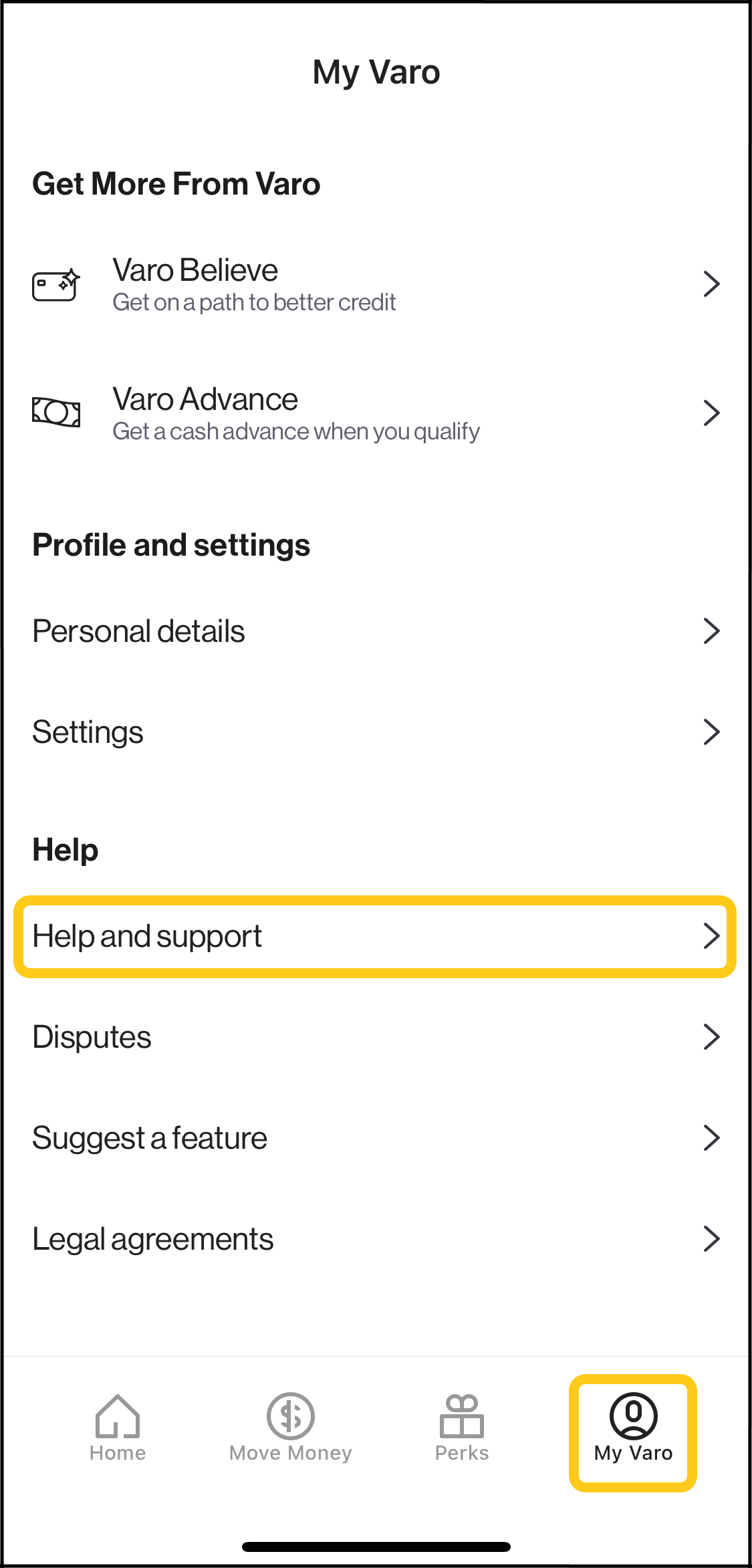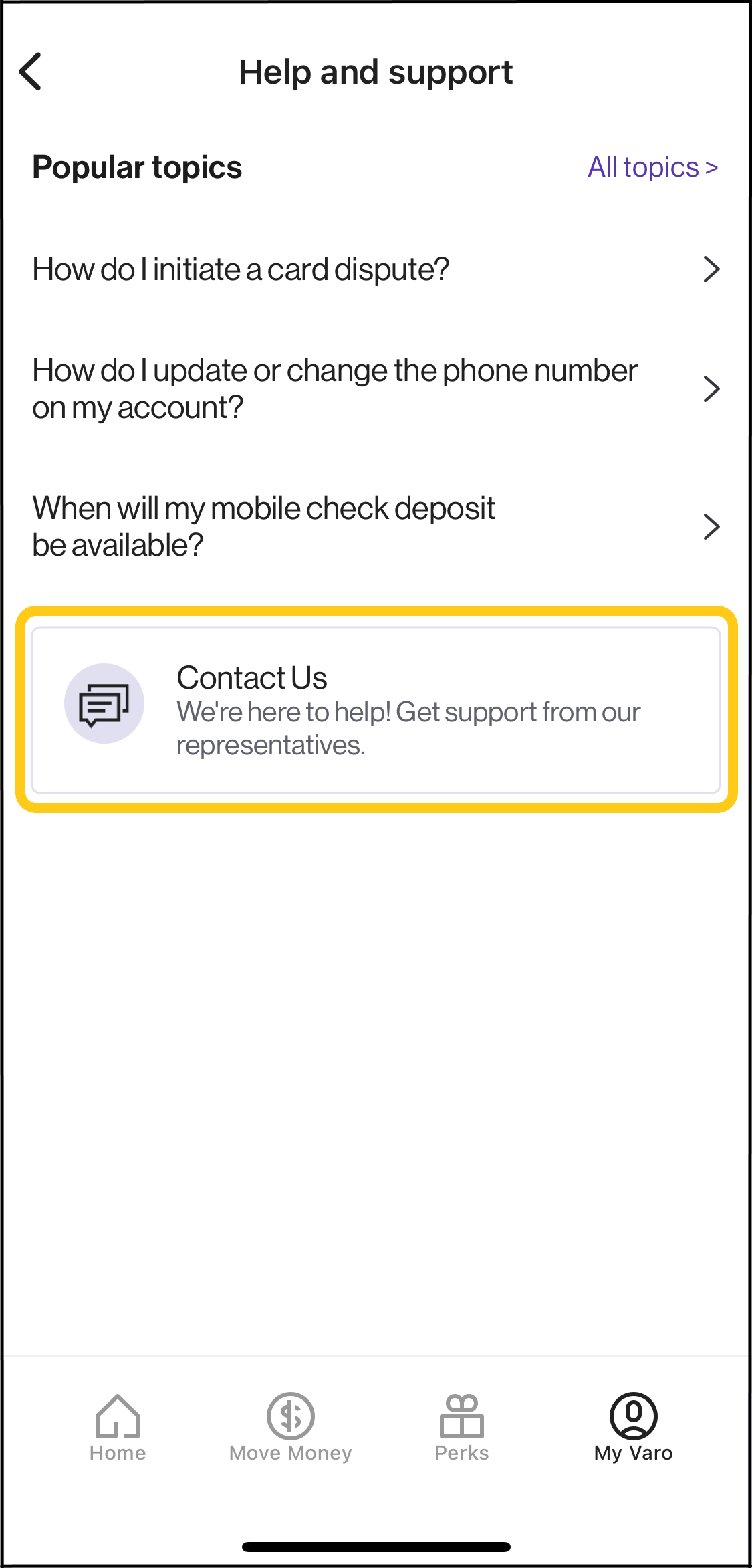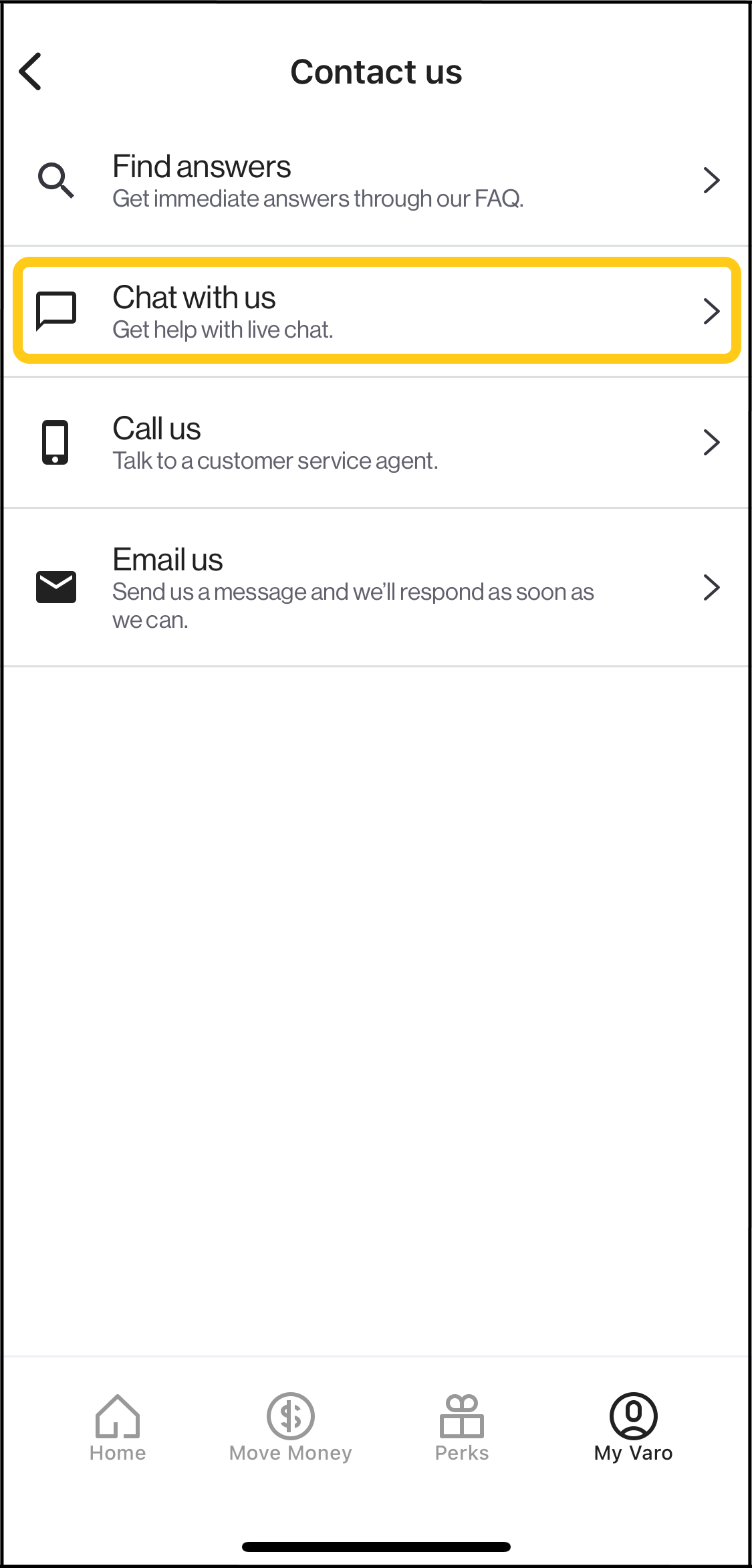 If you are unable to log into your app to chat with us, give us a call using the information at the bottom of this page. We would be more than happy to assist you.
Support by chat is available 7 days/week 8 AM to 4:30 PM MT.
(Closed on Thanksgiving, Christmas, and New Year's Day)
If you need assistance filing a dispute, you can reach our Dispute line Monday - Friday by calling 1-877-377-VARO. You can also reach us by sending an email to support@varomoney.com. If you have unauthorized activity, please lock your card using this FAQ.
Support by phone or email is available the following days and times:
Monday-Friday, 8 AM to 4:30 PM Mountain Time

Federal Holidays 8 AM to 4:30 PM Mountain Time (Closed on Thanksgiving, Christmas, and New Year's Day)